Wish List
I. Nasal Endoscopy Machine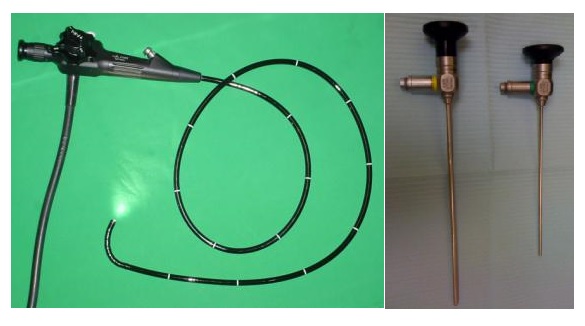 A nasal endoscopy machine is ideal as it serves as an objective diagnostic tool in the evaluation of cleft palate cases. Nasal endoscopy provides improved illumination, greater magnification, and the ability to navigate directly to the pathologic areas. As a result, examiners obtain a more accurate and thorough diagnostic evaluation.
II. Bonfils Intubating Laringoscope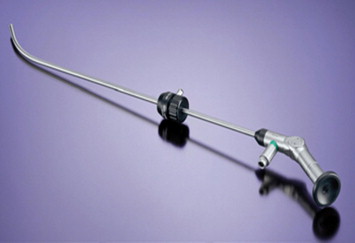 The Bonfils intubating laryngcoscope is ideal because the patient's mouth does not have to be opened considerably to that there is hardly any considerable change in the patient's vital signs.
III. Nasometer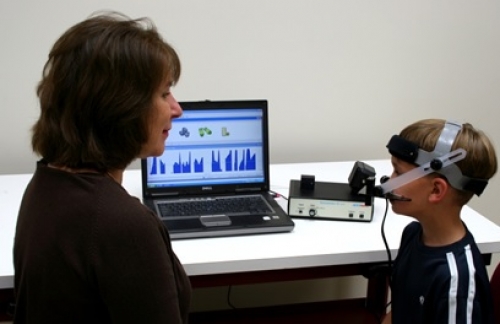 The nasometer aids speech therapists in measuring the exact amount of nasal air emission. Nasal air emission is the flow of air to the nasal cavity while the child speaks. This is not typical since most of the speech sounds are not supposed to have any emission of air through the nasal cavity except for /m/, /n/, /ng/. The machine comes with its own program that includes reading passages for the child to read. This in turn measure the amount of air emitted while speaking which is projected on the computer's screen. The machine comes as a package of the headgear which is the nasometer itself and a computer which has the programs in it.
IV. Oral and Maxillofacial Surgery Instruments / Journals & Books
As part of the Vision, CFFP is committed to the training and education of the next generation in order to continue the vision, mission, and patient care objectives of the Foundation. The Foundation is the home base of a maxillofacial surgery training program, dedicated to the care of the less fortunate. Funding for equipment is very limited, thus any equipment, educational materials, journals, and surgical materials would be greatly appreciated.
V. Dingman Mouth Gag with complete set 3 tongue Blades
VI.Sutures and Surgical Blades that we use in surgeries
• Surgical Blades #11 & #15
• Vicryl 4-0 PS-4C
• Vicryl 4-0 P-3
• Vicryl 4-0 RB-1
• Vicryl 5-0 P-1
• Vicryl 5-0 P-3
• Vicry 6-0 P-3
• Ethilon 6-0 P-3